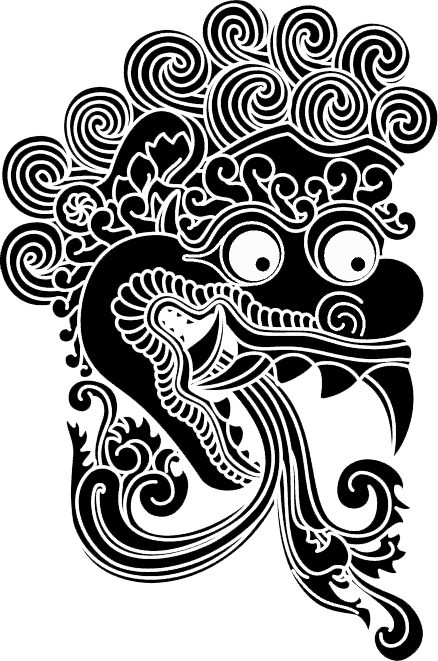 Entertainment at The Bali Brasserie
What better way to enjoy an evening's entertainment than at the Bali Brasserie. Thursdays are live music nights. If you're in good voice and enjoy Karaoke, why not come along to the Bali Brasserie on a Sunday evening.
🎉WE ARE PLEASED TO ANNOUNCE THAT WE ARE OPEN AGAIN FOR IN HOUSE DINING!🎉
We want to reassure all of our guests and staff here at the Bali Brasserie that their health, safety and wellbeing is of the utmost importance to us, and while we've tried to keep everything the same as it was before, we have made a few changes to be totally Covid-19 compliant. If you have any queries please message us.
We will also be carrying on with our Takeaway & Delivery service as normal, with a 10% discount for collections. For deliveries, we will still leave your food at your front door so there is no need to make face to face contact. We will also be wearing protective masks & gloves for your peace of mind.
📞Call us on (01273)323810📞 or order below.
Please everyone take care, stay safe and look forward to seeing you all soon! 🙏
See MENU & Order

Complete the simple form below now to book your table at the Bali Brasserie.
For bookings of 10 and above please ring to book.
01273 323 810
The Cuisine
The Bali Brasserie's menu brings the best of Indonesian and Malaysian cuisine to its restaurant in Hove. The Malay and Indonesian dishes combine aromatic ingredients such as lime leaves and lemon grass with coconut milk and other subtle spices.
Welcome to the Bali Brasserie Restaurant in Brighton & Hove
If you're looking for exceptional food, excellent service and exotic cuisine, look no further than the Bali Brasserie restaurant in Hove. Situated on the Hove seafront, the restaurant is minutes from the center of Brighton, and is renowned for its Indonesian-Malaysian cuisine.
Experience the culinary delights and atmosphere of the Far East, right here in East Sussex. Owner TC (Tanjit Calais), and his chefs bring you the very best of Indonesian and Malaysian dishes at the Bali Brasserie restaurant.You can enjoy Bar Meals and Snacks over a relaxing drink in the Tropical Bar, or indulge yourself in the comfort of the Bali Brasserie restaurant.
Eating at premier Indonesian-Malaysian restaurant in Brighton and Hove is an experience you won't forget. A tribute to the quality of their cuisine was The Bali Brasserie being chosen to cater for H.R.H. Prince Charles at the Brighton Royal Pavilion. Book your table today by phoning 01273 323810. Alternatively, you can use the online booking form at the bottom of the page of the page.
Quality Indonesian-Malaysian Restaurant in Hove
The Bali Brasserie restaurant on the Hove seafront is renowned for its Indonesian-Malaysian cuisine. Its reputation for the finest Far Eastern food has spanned more than 30 years. Today, it is the most popular Indonesian and Malaysian restaurant in the Brighton area.
The Bali Brasserie is owned and managed by Tanjit Calais (TC for short!). The restaurant was established in the late 1980s, after moving from Worthing, where it was known as Sama Santa.TC was born in Indonesia and has travelled extensively in the Far East, in particular Malaysia, where his family still live.
TC and his chefs have brought the very best of Indonesian and Malaysian food to the Bali Brasserie. The menu features dishes rarely seen outside the top London restaurants.The excellence of the food and service make the Bali Brasserie a must for anyone looking for a top quality restaurant in Brighton or Hove.
The Bali Brasserie serves the most delicious food and the service is excellent. A really enjoyable place to spend your night.
Excellent unobstrusive service. Authentic Malay/Indonesian dishes perfectly cooked with appetising presentation. The comprehensive menu caters for all tastes and is excellent value for money.
Really great meal & great service. A really good evening with a new cusine. Very good!
Loved the relaxed, freindly atmosphere. We were recommended here by a friend and we weren't disappointed. Great food too.
Fantastic food, amazing service & great vibe!
Superb food, excellent service, freindly staff & great entertainment. THE BEST!!
Me and my partner have been coming here for quite a few years, always freindly staff and never had a bad meal. Great music aswell.
The food is consistantly great BUT the business deserves the award becuse of the exceptionally friendly service that transforms a night out into a warm, memorabe experience.

PRIVATE EVENTS
Find your perfect venue
Complete the simple form below now to book your table at the Bali Brasserie.
For bookings of 10 and above please ring to book.
Make a Reservation
For further questions, please call

Directions
Kingsway Court, First Avenue, Hove
East Sussex, BN3 2LR
Opening Hours
Tuesday – Sunday
LUNCH
12.00 to 14.00
.
DINNER
Weekdays – 18.30 to 22.00
Weekends – 18.30 to 23.00